How To Build A Metal Fire Pit Using Fabrication Techniques
A metal fire pit is a focal point to bring your family and friends together. Metal fire pits, essentially used for warmth, cooking, and entertainment set up your home décor and are versatile to display a different kind of ambience than your common fire pits do.
Metal fire pits can be made in different sizes and useful designs. They can either be more pastoral or modern so that one can have something they are fascinated about. Sometimes, you can have a nicely crafted blend of both- the pastoral or modern, to elevate your home décor to an extremely different level and exhibit your splendid style that is eye-catching. Modern designs also allow alterations in the compression tank ends of your fire pit to make a fire bowl that can be placed on the legs or in the ground.
Some metal pits have screens to control the flames from spreading around. These screens also help contain and radiate heat to make everyone around the fire pit feel that warmth when you need it the most on those chilly winter days. Just be careful where you place your fire pit, remember it will produce heat, placing a firepit ontop of pipework or drainage, on a timber deck, on polished concrete etc, is a very bad idea, i know right, we shouldn't have to say this, but it does happen.
Whether you choose to build a metal or steel, permanent or portable, fire pits exhibit style and are durable. Fire pits made from different metals like traditional copper, cast iron, or stainless steel are versatile, and you may go for a high-end custom-built fire pit creation or pick one economical for you from various kinds of metal fire pits. Fire pits can also be made by blending steel with some other constituents, like stone, tile, or even slate to get a spark of that high-end look.
Which Metal Fire Pit Is A Better Option?
With many options like traditional copper, stainless steel, and cast iron available to choose from for your fire pit, cast iron and steel fire pits are relishing growing acceptance.
While copper fire pits display beauty and elegance, radiate heat but to make only a small seating area cozy and the price tag is always on a higher side. Stainless steel fire pits are on a lower price band compared to the other two metals but will certainly be costlier than the cast iron ones.
Cast iron fire pits are extremely durable and offer numerous advantages in comparison to their counterparts. Cast iron is a brilliant conductor of heat and can have a variety of designs. We can already imagine ourselves cooking a mean BBQ or making a smoked brisket in this cast iron fire pit! One more plus point with cast iron fire pits is that they can have different colors that include dark gray, black, and white, and all the colors can be restored back even if these colors wither on long-term use.
Cast iron fire pits resist corrosion and can typically be inexpensive when compared to other metals., radiating greater heat to warm a patio.
Cast iron fire pits are sturdy and provide the greatest warmth over their counterparts and can be ideal for you in a cold climate. Fire pits made out of cast iron are not easily prone to rust and most people find them great for cookery in their living spaces.
Building Metal Fire Pit Using Fabrication Techniques
Metal fire pits seem to gain acceptance when it comes to home décor. They come in varied designs, shapes, and sizes allowing you to choose the one of your taste and choice. Whether you are a pro or a beginner, here is the list of metal fabrication techniques from beginning to end that will help you to find the basics for crafting a metal fire pit.
Using stainless steel can be a great look, stainless steel is often used on cooking fabrications, such as a gas wood fired oven, or a barbeque. Corten steel is our favourite steel to use for a firepit, with the rustic look and weathered surface they look amazing for an outdoor feature, corten steel is very popular in general nowadays.
Before the sheets and bars are fabricated to make a metal fire pit, these sheets and bars, (flat/round/square) are cut and bent according to required size and shapes followed by the various techniques to put them into an elegant fire pit: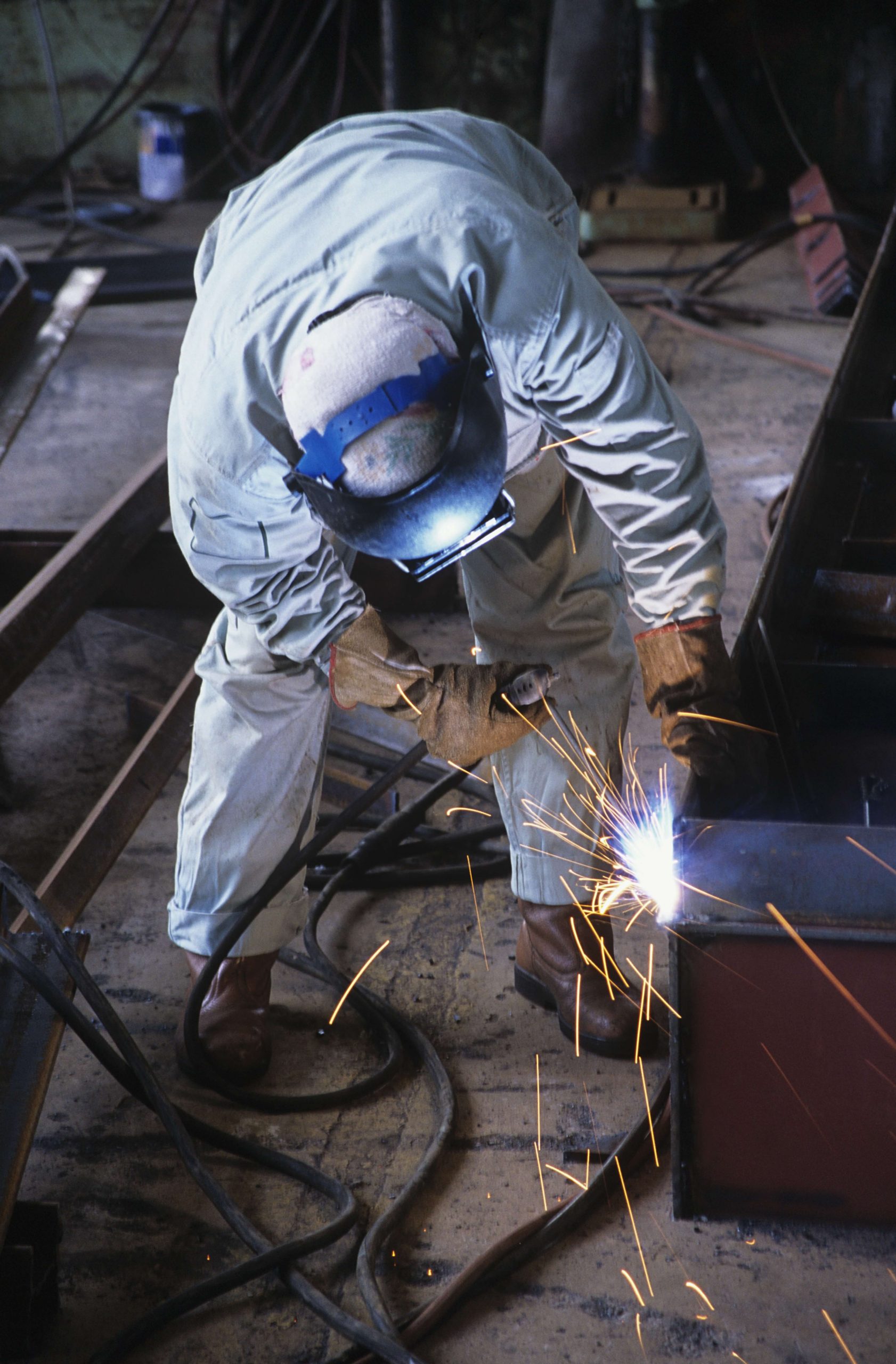 Assembling is the process done by welding, binding with adhesives, and bending in the sheet or any other material in the desired form.
Bending of the sheet or grill is done by hammering or via press brakes to achieve the design, drawing, size, and form you want to.
Blanking is the process where a part is cut out of the sheet metal and the material around the part is castoff.
This process is achieved by shearing, sawing, or chiseling with power and manual tools. Torching can also be done with handheld plasma torches making the use of computer numerical computer (CNC) cutters (lasers).
This method involves cutting metal pieces without the formation of chips or the use of melting or burning; this method is also termed shearing.
The process to achieve torque resistance in an application where the metal sheet is to be protected by other processes. This is done using self-clinching tools like nuts, hooks, studs, spacers, cable tie mounts, etc.
Finishing offers a complete alteration metal project's surface to attain a certain property, maybe improved appearance; solderability, adhesion; tarnish chemical, solderability; corrosion, blemish removal, conductivity, or surface friction.
Through the unique process of galvanizing a protective layer of zinc coating to iron or steel is put on to prevent corrosion.
Hydroforming is a fabricating process that employs a specific type of die molding, which uses highly forced liquid to shape metals like steel, stainless steel, copper, etc.
This technique uses metal fabrication equipment to punch holes, louvers, or a predetermined shape out of sheet metal.
Roll forming is done through a constant bending process in which sheet metal, coil, strips of metal, or bar pass through rolls that form the metal.
Shrinking is done to remove minor dents in which the direct damage isn't harshly torn or stretched and the rigidity of the buckles isn't much.
Using the required steps of the above techniques of metal fabrication, metal fire pits of the desired size, shape and choice can be nicely carved out to elevate your home décor.
Metal fire pits can bring warmth and social fun in your outdoor setting, exhibit your style and elevate your in-home décor to a distinct level. Choose the one that fascinates you to provide that cozy atmosphere inside in those chilly months of the year.