What is pool fencing? Pool fencing is a barrier that surrounds the perimeter of your pool to protect you and your loved ones from accidents. It can be installed in many different ways, but typically consists of metal posts either sunk into concrete or attached to a wooden deck with screws. The most common types are chain link fence, slats, brick wall surround (or dry stack), and vinyl.
Pool fences are not required by law in all states and countries. However, they are recommended for any swimming pools built after 1974. They also offer protection for those who have small children or pets in their home since they may wander near the pool when unattended and fall into it without warning. Fences keep both swimmers and non-swimmers safe from drowning as well as provide. Interested in putting a fence on your swimming pool? Here's a complete pool fencing guide.
Swimming pool safety is a significant issue, but this varies from state to state. Some states use fences that are only monitored annually for maintenance whereas other places require frequent inspections and prohibit entry into the water without supervision of an adult at all times on site.
Continuing to build fences around pools is a necessity for preventing drownings, but perhaps we need something more. A simple fence can be easily scaled or dismantled by children and pets alike. It may seem old-fashioned, but some of the best ways to protect our kids involve teaching them how not to go near water unsupervised as soon as they're able so that when it comes time for swimming lessons (which should start at age 2), they'll know what's expected without us having had any accidents yet with pool boundaries in place!
The majority of drowning incidents happen inside private homes where there are inadequate barriers such as poorly designed gates and locks on doors leading outside from the house into the back yard area containing both backyard pools and spas.
What About Fencing Regulations?
Pool fences have changed dramatically since the increase in drownings. Knowing your state's pool fence regulations will not only improve safety but also make for a more functional and visually appealing space outdoors!
So your pool is built, the pavers are laid, the pavers have been pressure washed, the landscaping is done, you need a pool fence.
Pool fence regulations vary from state to state and are continually being updated so that people around water have a higher level of safety. For example, Victoria, NSW, South Australia, Tasmania Western Australia make sure they adhere to the current Australian Standard AS1926-2012 when it comes to pool fences.
Pool owners around Australia have been following a national regulation since 2012 with little variation between states: Australian Standard AS1926-2012 specifies that all residential pools need an enclosure made from either vertical or horizontal rails at least 1m tall; anything shorter isn't going to provide adequate protection if your child climbs over it!
Here are the basic criteria:
The fencing must have a minimum of 1200 mm in height
Gate latches must be mounted pool-side.
The top of the fence must be a minimum of 900mm away from climbable objects including trees, pergolas, barbecues, toys, pot plants, and furniture.
Gates must be self-closing and swing away from the pool.
Any gaps in the fencing must be less than 100mm.
If in doubt, you can always contact your local office to get the most appropriate information.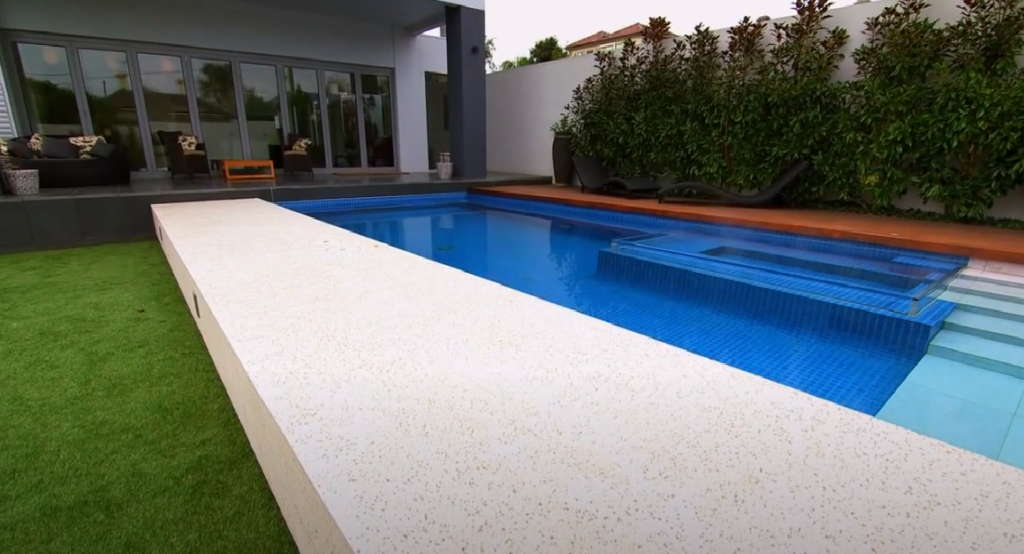 What are the Things to Consider When Installing a Pool Fence and Metal Post?
When it comes to making your backyard more enjoyable, nothing beats a pool. But before you get one installed in the yard, there are some considerations that must be made. One of these is choosing what type of barrier will keep out curious children and pets while still giving people who need access easy access through the gate or door for any repairs on-site without leaving an opening larger than necessary.
Glass Pool Fencing
Glass pool fencing is perfect for those who wish to add a sense of sophistication while still maintaining an airy feel. Glass pool fences will never rust, and it won't chip or peel as compared to other materials that are exposed over time in the sun. To complete the ambiance, you may need to add some attractive shade sail to protect you from the sun.
Stainless Steel
If you're looking for a pool fence that will save money and time, stainless steel fencing should be your first choice. A stainless steel balustrade is not suitable, as small children or pets could make their way through the gap. This type of material is highly durable with low maintenance requirements. The metal post is a perfect addition if you are looking for an exquisite pool fencing idea. A strong base plate by a metal expert is all you need to acquire this look.
Removable Mesh Pool
Removable mesh pool fencing is undoubtedly one of the most efficient types of pool fences. These are transparent, fully removable, and easy to use which makes them an excellent choice for any homeowner with a swimming pool.
Vertical Bar Fencing
Vertical bar fencing is the most popular and versatile type of swimming pool fence. Wrought iron, wood or aluminum can be used to construct it depending on your preferences. You just need to find a good source of building materials to make it possible.
Colorbond Fencing
Colorbond fencing is an affordable and durable option for pool fences in Australia. They offer a stylish design that blends well with many backyard designs, while also being able to withstand the harsh elements of our climate like sun damage or rusting from water exposure. This type of fence may obscure some views but it will last you years!
Some homeowners are choosing Colorbond Fencing as their choice for pool safety because they know this material can stand up against windy coastal breezes and heavy rains without warping due to its composite construction; plus if your eyesight isn't what it used to be then there's no chance we're going anywhere soon thanks to these panels' sleek profile which doesn't obstruct any view.
Top Qualities of the Best Pool Fence Installer
Installing a pool fence is not an easy task, so many people decide to hire contractors. The problem with this process of finding the right contractor can be challenging because you cannot just pick any vendor that comes across your path and hope it will work out well. It is important that you know what are the best qualities they have.
Ask for Recommendations
With so many different companies and service providers out there, it can be hard to know which one you should go with. One way is by asking your friends or relatives about any pool fencing company they may have used in the past for installation services - this will give you a good idea of what type of experience that specific provider offers. Another option is going online where consumers post their fair reviews on websites like Yelp!
Consider a Few Companies
The most crucial aspect of any project is the people you're working with. The wrong person for your job can make things more difficult and even cost time or money, so it's important to do thorough research before committing to anyone. In order to save some time in this process, one thing that might help would be compiling a list of potential service providers as soon as possible; listing their strengths and weaknesses on paper will allow you to get better acquainted with them later when you start researching more details about each specific candidate individually.
It's important not only how well they meet your requirements but also what kind of individual personality traits they carry – because if two candidates seem equally matched otherwise then who knows which contractor could turn out best?
Track Record and Experience
What is the best way to know if a contractor does their job well? Ask them for some references and, once they give you the names of people who have hired them in the past, try contacting those individuals. If possible, visit one or two locations where that company has constructed pool fences previously. Check for quality construction and examine how good it looks overall- this will be an indication of what your future fence could look like too!
Conclusion
Good pool fencing is important if you want to make sure that your loved ones and pets are safe and secured even if you are not at home. You just have to equip yourself with the right information and of course, find a reliable contractor.